Our story
In 2000, Hellopeter was founded as a complaints platform for consumers to share service experiences to hold businesses accountable and improve customer service levels. Over the past few years Hellopeter has transitioned its business product into a holistic review management and marketing platform.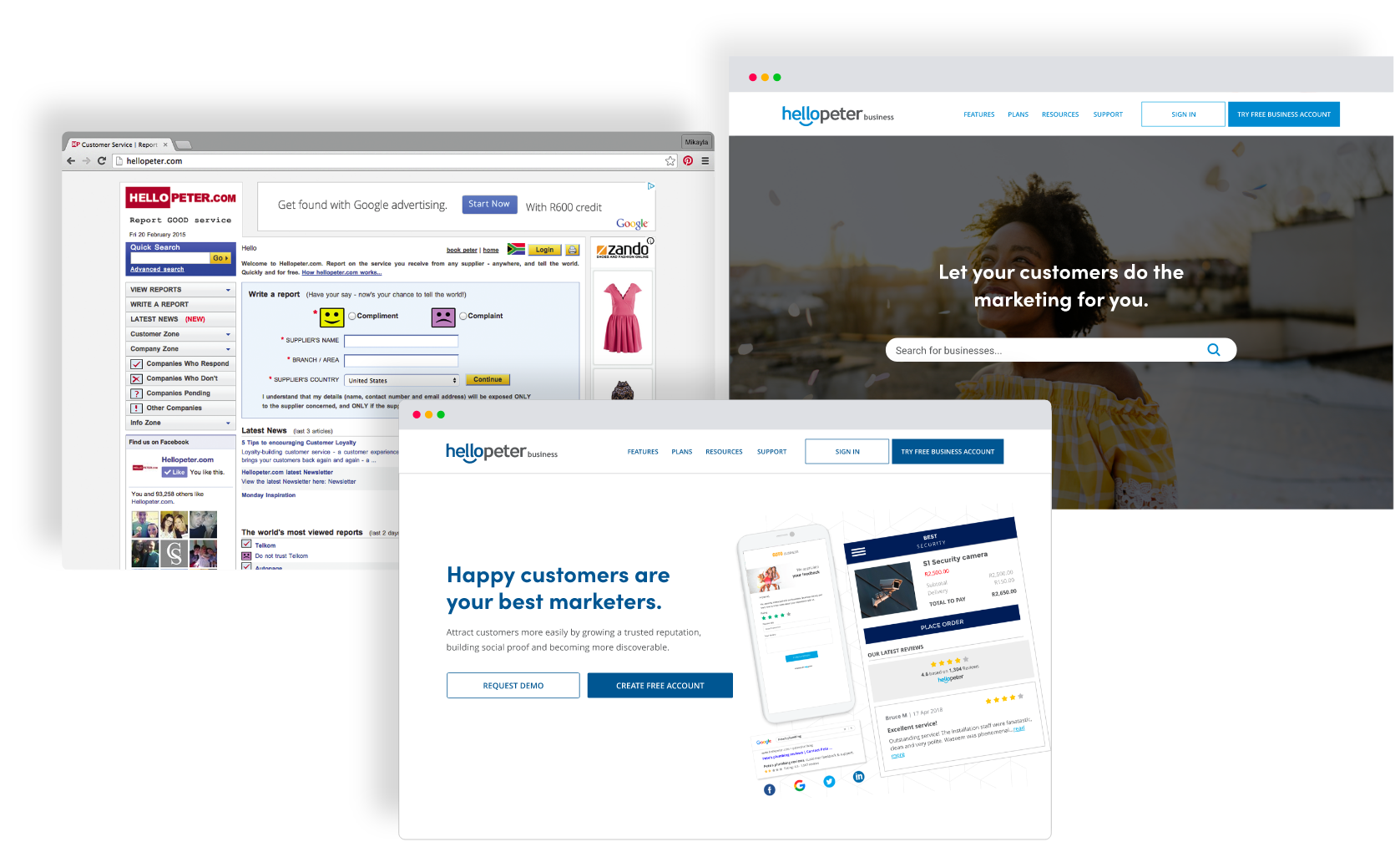 Our mission.
Consumers.
Consumers.
Our mission will always be to help you resolve issues, learn from other people's experiences to make better buying choices, and improve customer experiences one review at a time.
Businesses.
Businesses.
We're on a mission to help you attract customers more easily by growing a trusted online presence, building social proof and becoming more discoverable on an easy to use, independent review platform.
Why Hellopeter?
We believe when consumers and businesses get together, authentic experiences should happen.
Trusted.
Trusted.
We're trusted by over 1.4 million consumers because we're a brutally honest, transparent and authentic review platform.
Balanced.
Perfection isn't credible.
Balanced.
Perfection isn't credible.
A staggering 95% of consumers suspect fake reviews if there aren't any negative ones. Too many positive reviews means too good to be true for shoppers.
We believe our balance between positive and negative reviews makes us the most reliable place to gauge reviews.
Negative reviews give customers a sense of what can go wrong to understand just how much it will matter to your business. It's not what goes wrong, it's what you do to make it right that builds customer advocates for life.
We give you the opportunity to show just how much it matters.
We help you grow.
We help you grow.
We help you build a trusted online presence and make sure you stand out from the crowd.
Trusted by leading and growing businesses.