Balanced.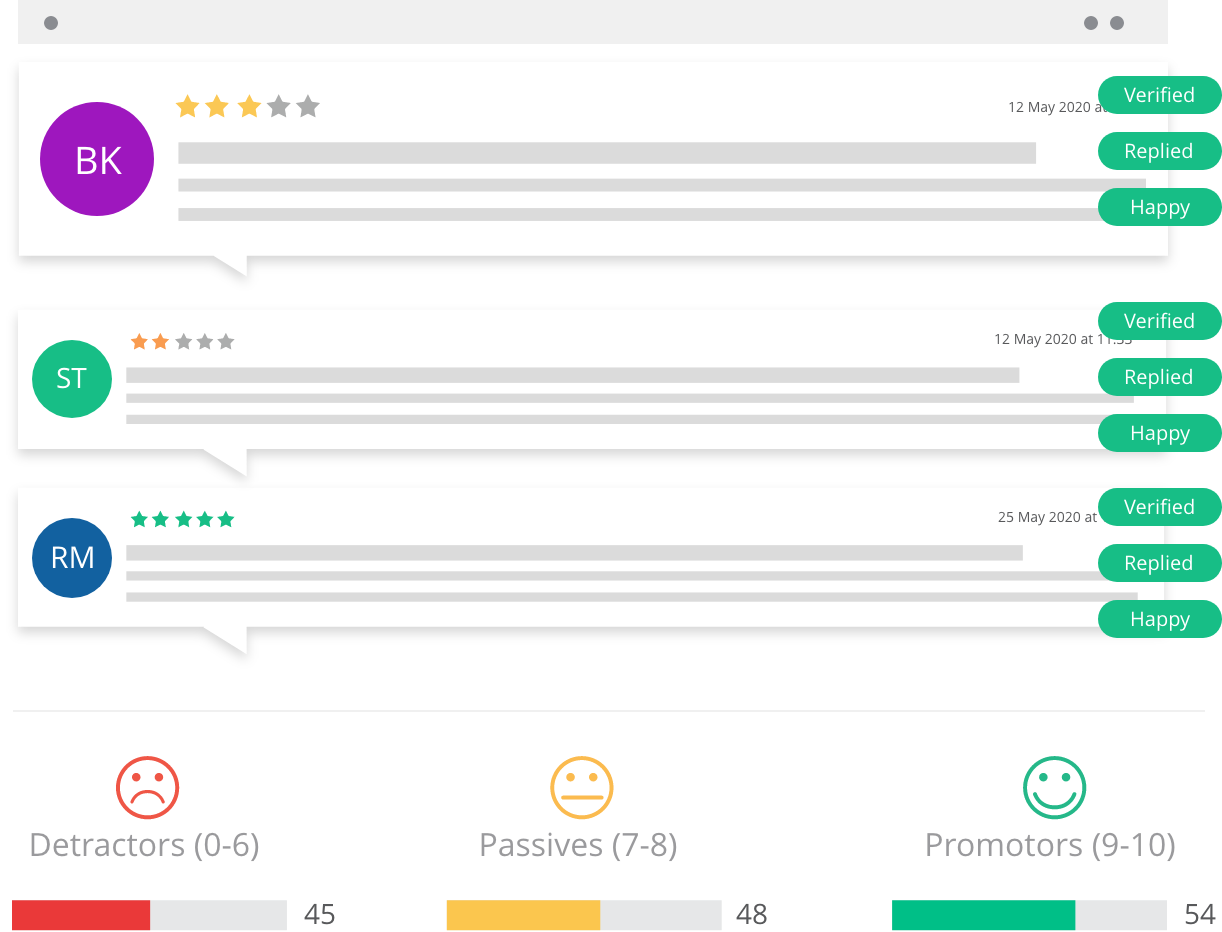 Perfection isn't credible.
A staggering 95% of consumers suspect fake reviews if there aren't any negative ones. Too many positive reviews means too good to be true for shoppers.
We believe our balance between positive and negative reviews makes us the most reliable place to gauge reviews.
Negative reviews give customers a sense of what can go wrong to understand just how much it will matter to your business. It's not what goes wrong, it's what you do to make it right that builds customer advocates for life.
We give you the opportunity to show just how much it matters.